baby yoga & baby massage
dedicated baby massage & baby yoga classes in the cotswolds
 Mondays & Tuesdays: At the gorgeous Berry Farm, South Cerney near Cirencester/swindon (Silver st, GL7 5TR)
Mondays at 1pm: Baby massage classes benefit from small, friendly groups and a nurturing environment. Suitable from newborm onwards until babies are mobile. Expect a building sequence, handouts, helpful information to ease teething and colic symptoms, and a chance to connect with other new parents.
Tuesdays at 11.15am & 12.20pm: Baby yoga classes can be a lovely follow on from baby massage, or you're welcome to join anytime brand new. This class is for baby AND you. I hold two classes for you and your little ones to enjoy the benefits of yoga together, so we can adapt the practice as they grow:
- from 6/8 weeks to around 5 months
- Around 5 months to mobile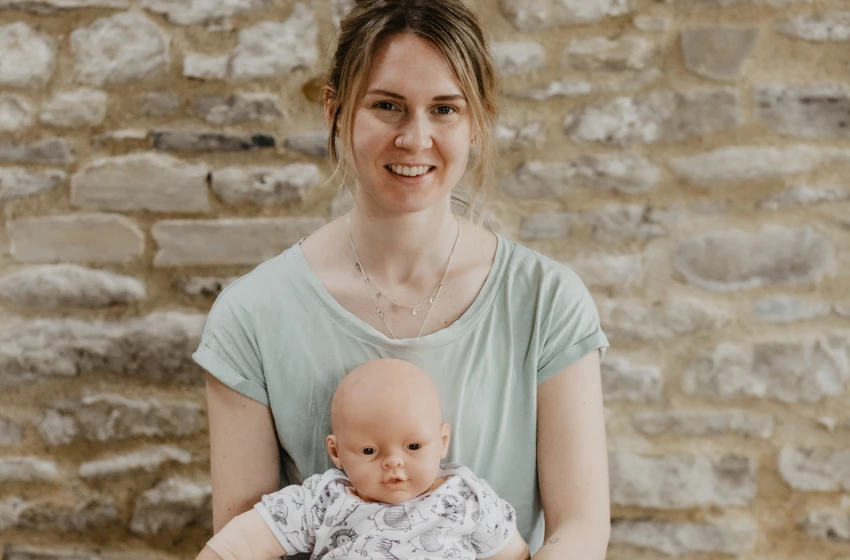 A class for parents and babies to enjoy together, where baby is on the mat with you and incorporated into what we do. 
Classes are small and friendly, perfect for you to enjoy meeting new parents in a relaxed and informal atmosphere; please don't worry if your baby is crying or needing to feed or needs changing, this is a space to take care of yourself and your baby.
There is optional time before/after class, where you're welcome to grab a snack and get to know others in the group.
Sept-oct term
baby yoga 6 week term: Tue 12th sept (Berry Farm), 11.15am & 12.20pm, £45
baby massage 5 week term : Mon 25th sept (Berry Farm) at 1pm, £50
nov-dec term
baby yoga 6 week term : Tuesday 7th nov (Berry Farm), £45
baby massage 5 week term : mon 6th nov (Berry farm), £50
"
A gift from my sister - a real gift of time out, focusing on me and my baby. Relaxing music, calming scents and a very welcoming atmosphere with a gentle reintroduction to exercise and gradually graded intensity over subsequent months. I highly recommend these classes and Sinead as a teacher.
"